1. Select a plan.
2. Click SUBSCRIBE NOW. (The order form opens)
3. Enter the details of your customer.
Email: Enter the email address of the reseller / reseller (contact person)
Comment: Enter the customer's email address
Choose I'm a reseller
4. Click on Submit Order.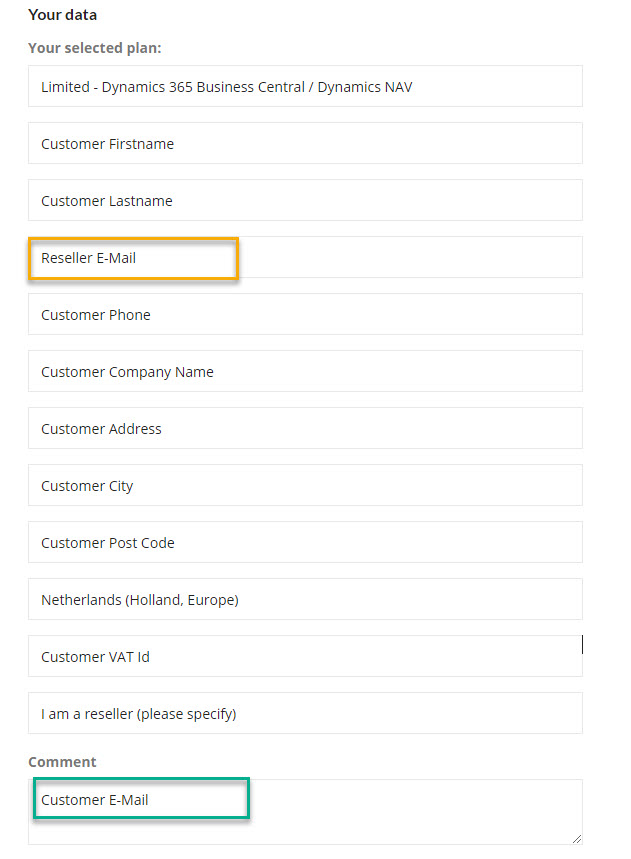 General information
The order confirmation will be sent to the email field. The account for the online portal is created with the customer's email address. (Comment field).
The invoice is sent to the reseller.